Weekly Rental Villas With Private Swimming Pool Yalıkavak Bodrum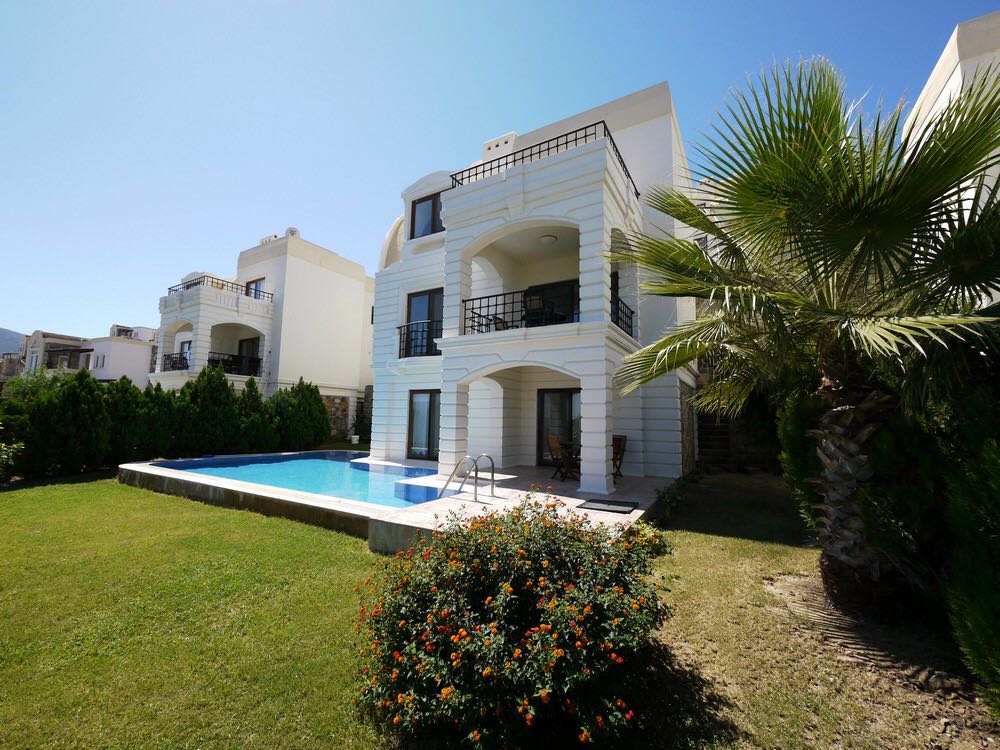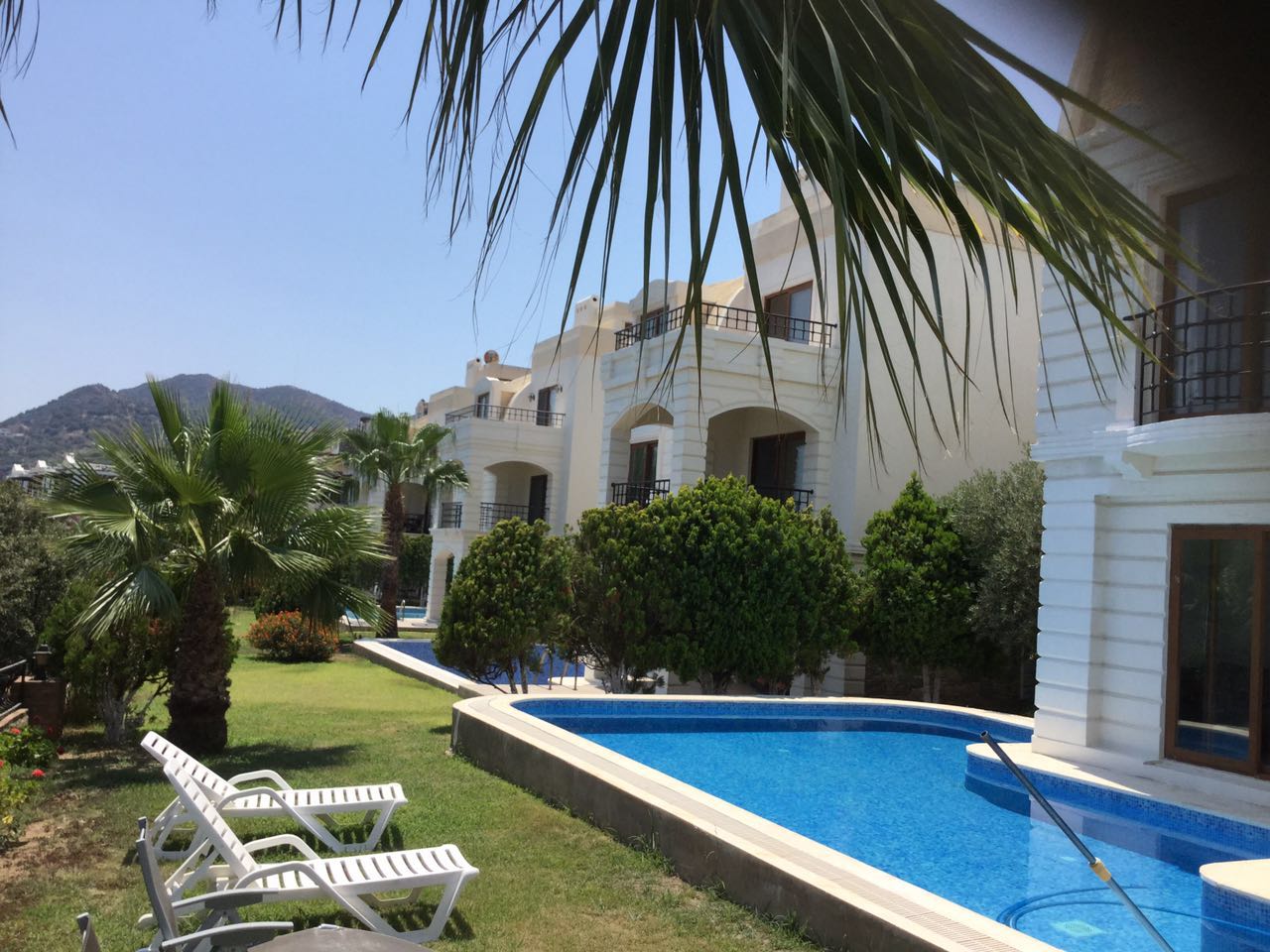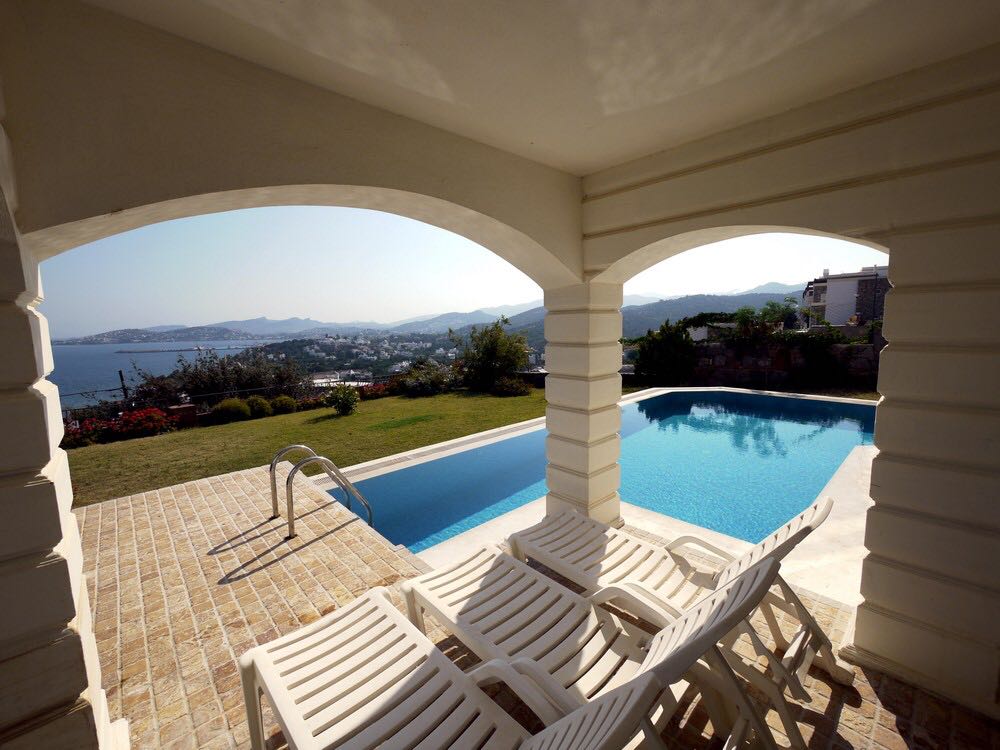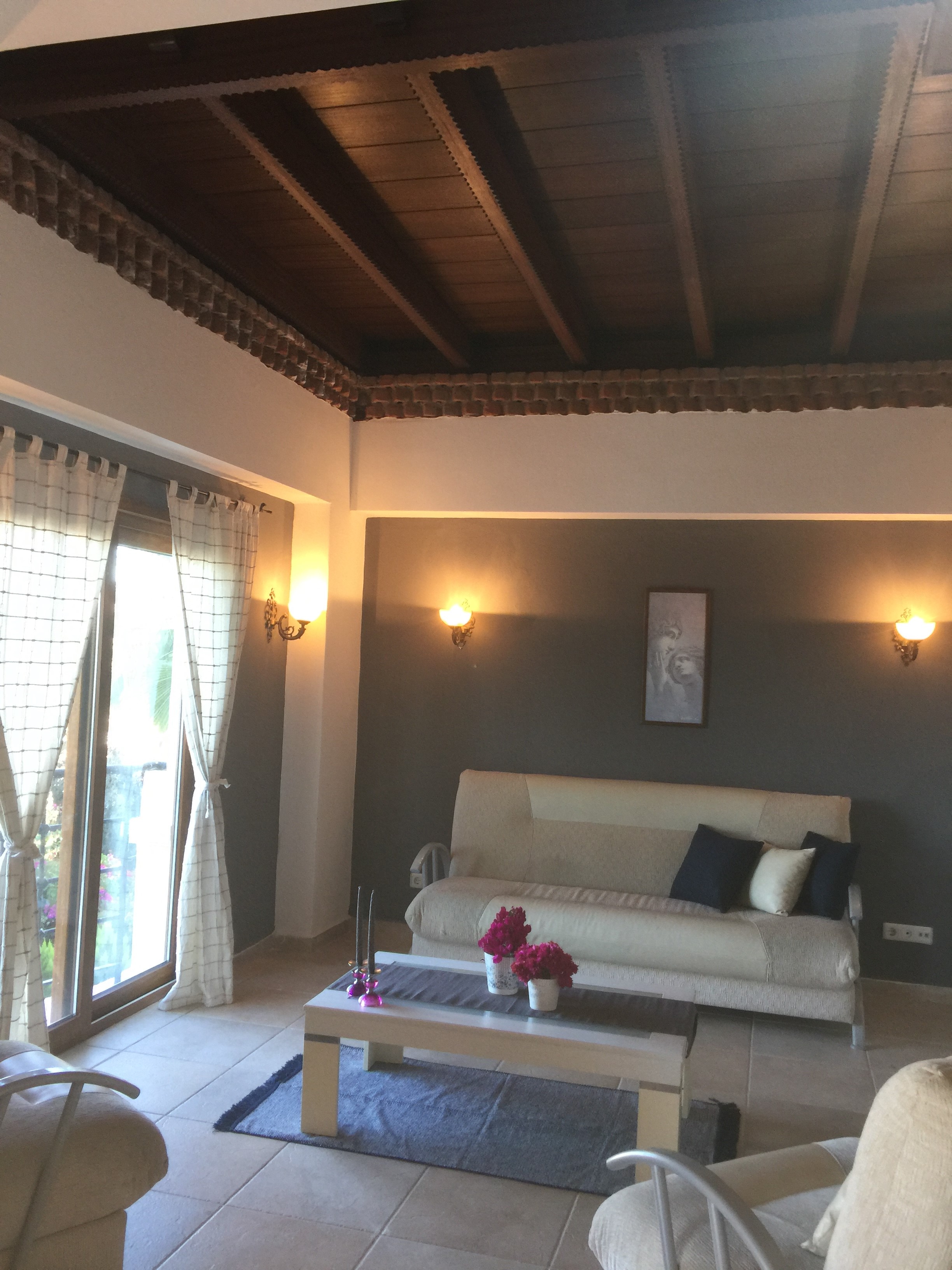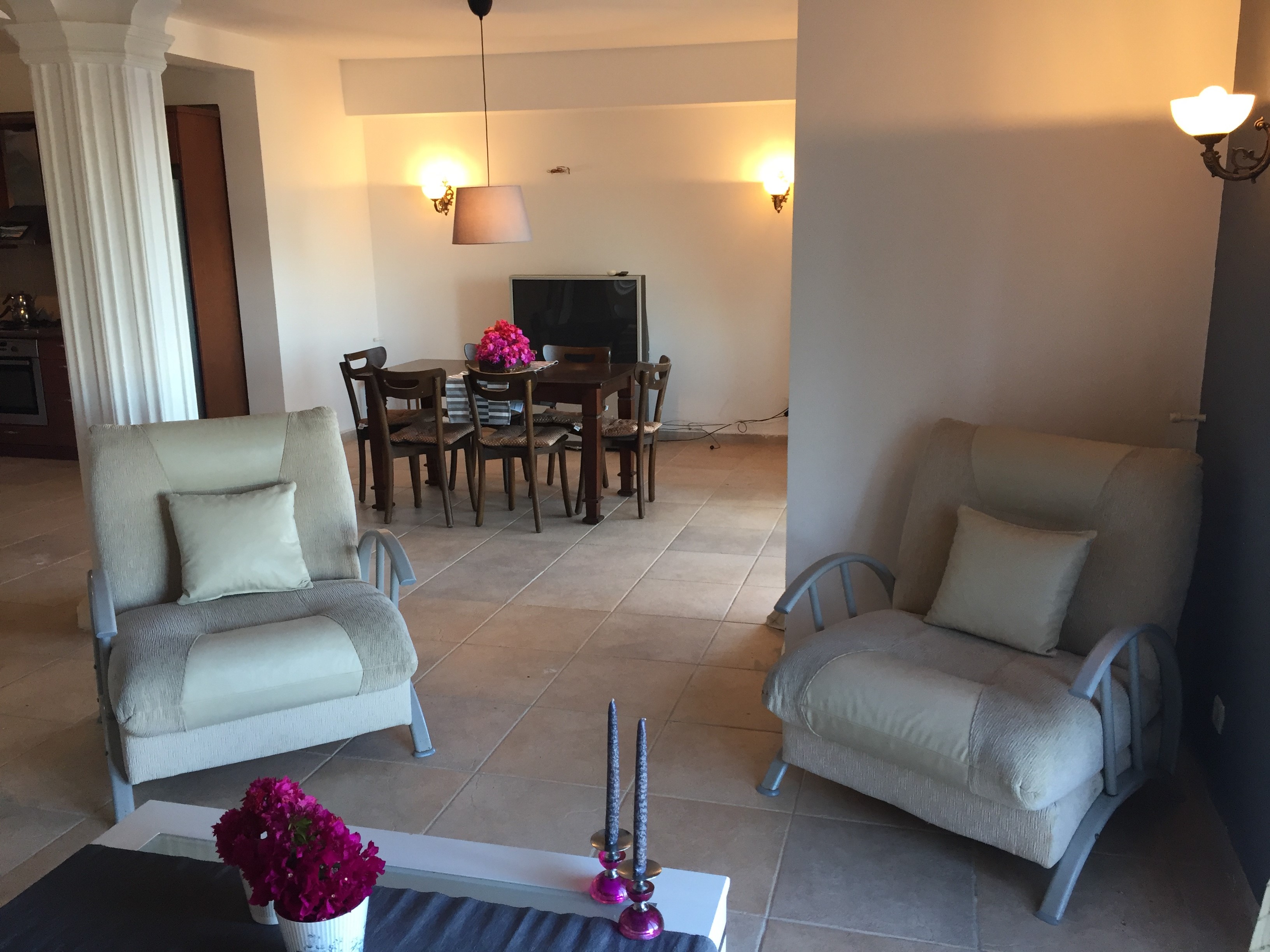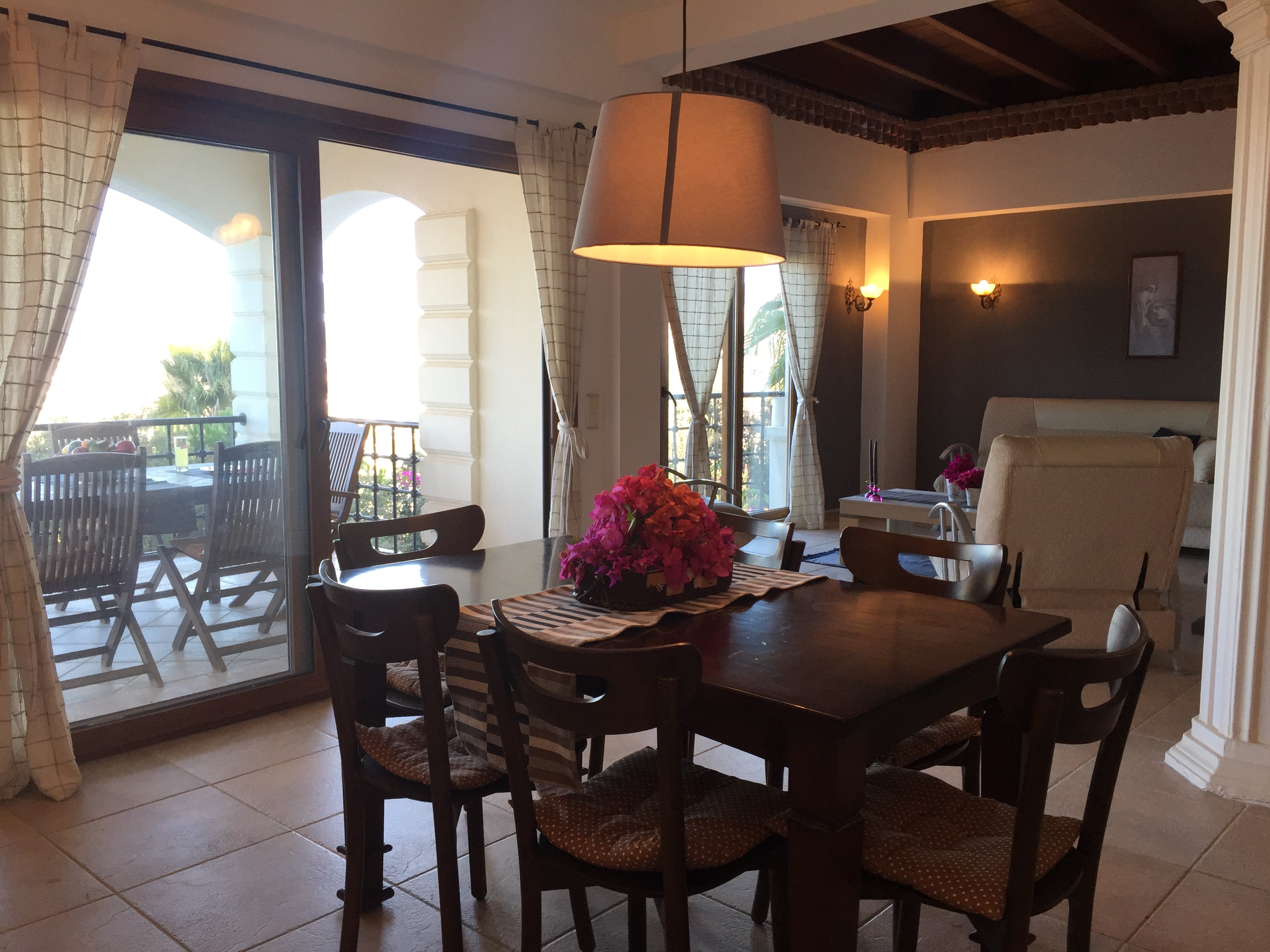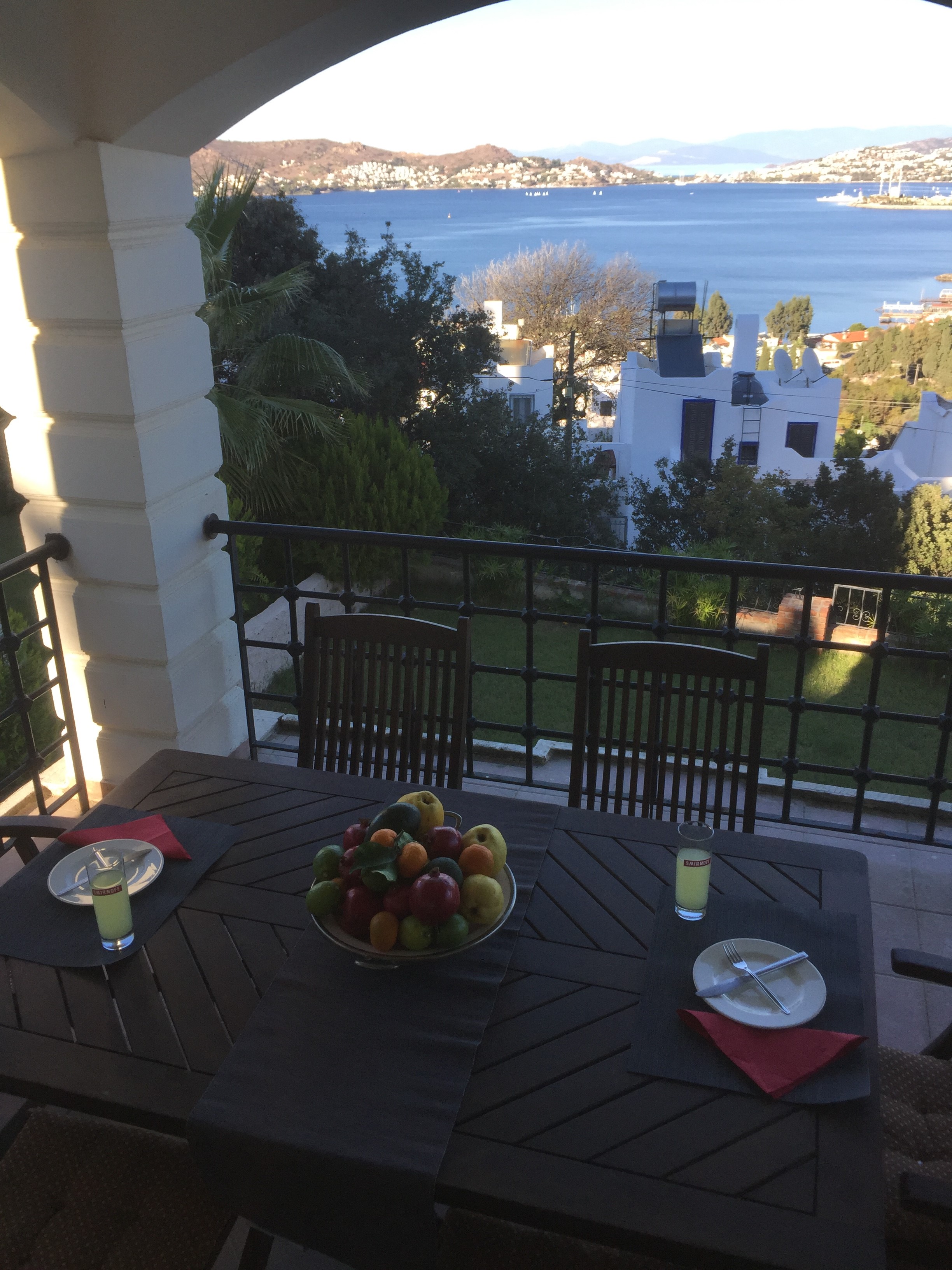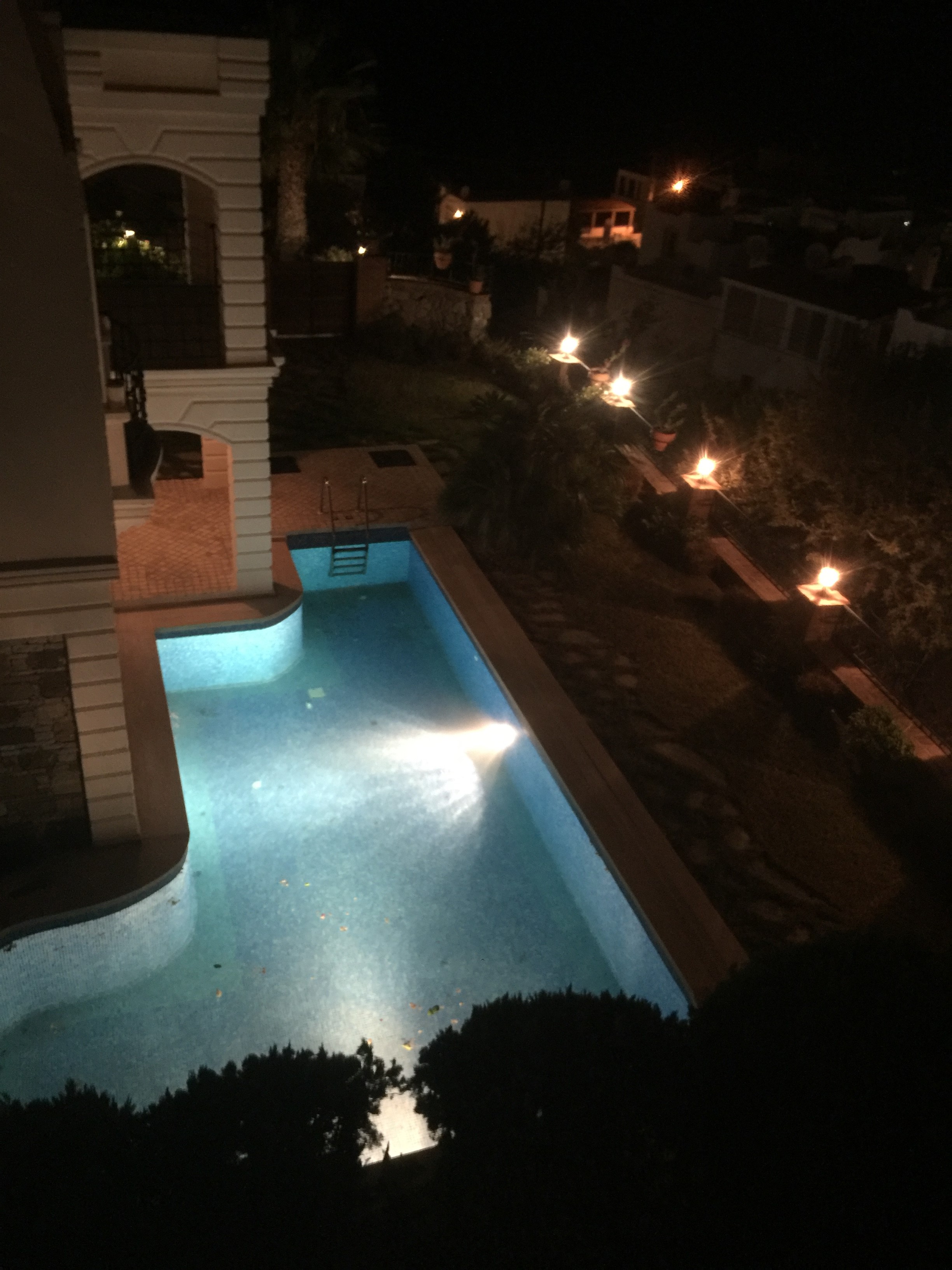 summer villa for rent in Yalikavak
In Yalikavak which can be considered an exclusive village in Bodrum that has an amazing view
overlooking Yalikavak village, the natural beauty of the Aegean Sea and marina Palmarina,
where the most luxurious villas in the Gulf can be found and only 1,5 km away from the city center.
The villas total area is between 260- 400 sqm, its consist of 2-3 floors, about 300 - 600 sqm garden,
very comfortable, modernly furnished 4 bedrooms, 4 bathrooms, 2 living rooms, 2 balconies and a terrace.
Villas capacity is up to (6-8) people, it also has a private swimming pool for families.
All of our villas are in site complex and safely, ıts 100 to 300 m away from the sea
Weekly, monthly, seasonal vacation rental detached villas are available.
Evodak Tourism Accommodation Co.
Nasuh Akar Mah 1400 No: 16 Balgat
06520 Çankaya | Ankara |Türkiye
Gsm / WhatsApp :+90 549 285 60 05 (Arabic) / :+90 532 424 93 73
E-mail : bilgi@evodak.com
Web : http://www.evodak.com
Summer rental in Bodrum| rental villa in Bodrum| vacation house in Bodrum|
summer rental overlooking the sea| rental villa in Bodrum| villas for rent in Bodrum|
special villa| villas| villa with private swimming pool| weekly rental villa| Bodrum villas|
summer rentals in Bodrum |rental villas in Bodrum| vacation monthly villas in Bodrum|

seasonally rental houses in Bodrum| rental villas in Bodrum| residential apartment in Bodrum|
summer vacation rental house in Bodrum| short term rental houses in Bodrum|
weekly rental houses in Bodrum|
Summer rental villa in Bodrum, Summer rental villa in Mugla, summer villa for rent in Yalikavak,
summer villa for rent in Torba, summer rental villa in Gümüşlük, summer rental villa in Turgutreis,
rental villa, summer rent, villa for conservative families, weekly rentals, villa for rent, summer rentals,
summer vacation rental villa in Mugla, summer rental villa in Bodrum, summer rental villa for conservative families,

summer rental villa for muslim families, summer villa for conservative families, summer villa for halal rent,
vacation in villa, villa for vacations, villa ready for rent, vacations for conservative families, sheltered villa
accommodation; aegeanhomesturkey; aegean-sea-properties; aegeanturkishproperty; alalimsatalim;
alalimsatalim.; alanya emlak; ankara bed; ankara bodrum; antalya bodrum; beach bed; beachhouse;
beachhouse; bed; bed; bed holiday; bed house; bestbodrumvillas; bodrum; bodrum; bodrum beach;
bodrum villa; bodrum houses; bodrum estate; bodrum holiday; bodrum home; bodrum homes; bodrum hotel;

bodrum hotels; bodrum house; bodrum kiralık; bodrum yalikavak; bodrum villa; bodrum houses;
bodrumbodrum rental; bodrum satılık; bodrum tatil; bodrum turkey; bodrum villa rentals; bodrumestateagency;

bondvacations; bookmyvillas; buybodrum; buybodrum; cheapesthouse; chooseturkey. directoryrealestate;
directvacationrentals; discoveryvillas; dreamspaces; dreamspaces.; dreamvill emproperties; estate agents;
estateguideturkey; europerealestatedirectory.; ev; ev bodrum; excelvilla; excelvilla; findaproperty;
findaproperty; findaproperty; findpropertyfirst.; findvillas; for rent; for sale homes; france holiday;

greatrentals; greece holiday; halfapercent; holıday; holıday homes; holiday;holiday beach; holiday bursa;
holiday home; Holiday Home Owners; holiday home owners; holiday homes; holiday houses; holiday in;
Holiday Lets; holiday lets; holiday rent; holiday rental; holiday rentals; holiday turkey; holiday uk; holiday villa;

holiday villa rentals; holiday villas; holidaybank; holidaybank; Holidayhomeonline; holidayhomes; holiday-homes;
holidayhomes.; holidayhomesandvillas; holidayhometurkey; holidaylets; holidaylets; holidaylettings; holiday-rentals;
holidays; holiday-villa-in;
holiday-villarentals; homeisaway; homelidays; homesforholidays.; homesturkey; hotel; house; houses for sale;
housesforsaleinbodrum.; International Rentals; ibiza holiday; ;interhome; internationalpropertyagents;
internationalrentals;istanbul bodrum;ivponline; izmir; izmir bodrum;justgovillas; land; Letsgoturkey; locations;
london holiday; luxury bed; luxury holiday; luxuryrealestate; myvillarenters; myvillaturkey; oceanwideproperties;

onlineemlakofisi; onlinevacationrentals; oto; ovrentals; ownerdirect; owners; perfectplaces; portsidepromotions;
properties bodrum; properties for sale; propertiesabroad; property; property-abroad; propertyhaven; property-in-tr;
property-partnership; propertyrenter; realadventures; realestate; realestate-dreams; realestateeurope; realholidayreports.;

remax; rent; Rent A Villa Abroad; rent bodrum; rental.; rentals bodrum; rentalsbythesea.; rentalsexpress; rentavilla;
rent-a-villa-abroad; rentvillas; reservationsdirect.; residenzia.; runawayrentals; search-villas.; seasidepropertiesturkey.;
seasonalrentals; secondcasa; secondhometurkey.; self-catering-breaks; selfcateringholidaysdirect; selfcateringhols;

selfcontainedholidayaccommodation; selfservis; sell; set emlak; spain holiday; stayrentals.; swimming pool;thehousingmarket;
Theturkishpropertycentre; timeawayrentals; travel.; travel-library; Turkey Renting; Turkey Travel Planner; Turkey Villas;
turkeycoast.; turkeycoast.; turkeyexpert; turkeyline; turkeyvilla.; turkey-villa-holidays; turkey-villa-holidays; turkishholidayhomes.;

turkish-homes; turkishhomes4sale;vacation; vacation holiday; vacation homes; vacationhomes; vacationparadise;
vacationrentaladvertising.; vacationrentalnet; vacationrentals; vacationrentals; vacationrentalsandsales; vacations-abroad;
vacationtimesharerentals; vacationvillas .Villa Centre;villa rentals; Villa Renters; Villa Servers; Villa Vacation; villagetaways;

villa-rent; villarenters; villas; villas bodrum; villas for rent; villas to rent; villasdirect; villaseek; villa-vacation
Yalıkavak Weekly Accommodation Rental
Yalıkavak Weekly Apartment Rental
Yalıkavak Weekly Detached House Rental
Yalıkavak Weekly Farmhouse Rental
Yalıkavak Weekly Holiday Rentals
Yalıkavak Weekly Home Rental
Yalıkavak Weekly Hostel Rentals
Yalıkavak Weekly Mountain House Rental
Yalıkavak Weekly Rental Accommodation
Yalıkavak Weekly Rental Apartment
Yalıkavak Weekly Rental Chalet
Yalıkavak Weekly Rental Detached House
Yalıkavak Weekly Rental Farm House
Yalıkavak Weekly Rental House
Yalıkavak Weekly Rental Residence
Yalıkavak Weekly Rental Suit
Yalıkavak Weekly Rental Summer House
Yalıkavak Weekly Rental Villa
Yalıkavak Weekly Residance Rental
Yalıkavak Weekly Summer House Rental
Yalıkavak Weekly Summer Villa Rental
Yalıkavak Weekly Villa Rental
Yalıkavak-Based Residence
Daily suit rentals in Yalıkavak
Detached House for Rent in Yalıkavak
Economic rent apartment in Yalıkavak
Economic rent Chalet in Yalıkavak
Economic rent Villa in Yalıkavak
Farm for rent in Yalıkavak
Flat for Rent in Yalıkavak
Flat to rent in Yalıkavak
Hostel for rent in Yalıkavak
House for Rent in Yalıkavak
Rental apartments in Yalıkavak
Rental suites in Yalıkavak
Accommodation for rent in Bodrum
Affordable rental for rent in Bodrum
Apartment for rent in Bodrum
Apartments for rent in Bodrum
Bodrum Beached Summer Villa
Bodrum Comfort Family House
Bodrum Comfort Summer House
Bodrum Comfortable apartment
Bodrum Comfortable Summer Villa
Bodrum Daily Accommodation Rental
Bodrum Daily Apartment Rental
Bodrum Daily Detached House Rental
Bodrum Daily Hostel Rentals
Bodrum Daily House Rental
Bodrum Daily Mansion Rental
Bodrum Daily Mountain House Rental
Bodrum Daily rental Accommodation
Bodrum Daily Rental Apartment
Bodrum Daily Rental Chalet
Bodrum Daily Rental Farm House
Bodrum Daily Rental House
Bodrum Daily Rental Mansion
Bodrum Daily Rental Residance
Bodrum Daily rental suite
Bodrum Daily Rental Villa
Bodrum Daily Residance Rental
Bodrum Daily Summer House Rental
Bodrum Daily Summer Villa Rental
Bodrum Daily Villa Rental
Bodrum Dayalı paved accommodation
Bodrum Dayali Detached House
Bodrum Detached House For Rent
Bodrum Detached House Rental
Bodrum Economic Rental Summer House
Bodrum Economy House For Rent
Bodrum For Rent Farmhouse
Bodrum For rent Farmhouse For Rent
Bodrum Furnished Accommodation
Bodrum Furnished Apartment
Bodrum Furnished Apartment Flat
Bodrum Furnished Apartment for Rent
Bodrum Furnished Detached House
Bodrum Furnished Farm House
Bodrum Furnished Rental Accommodation
Bodrum Furnished Rental House
Bodrum Furnished Rental Mansion
Bodrum Furnished Rental Residence
Bodrum Furnished Rental Villa
Bodrum Furnished Residence
Bodrum Furnished Summer House
Bodrum Furnished Summer Villa
Bodrum Furnished Villa for Rent
Bodrum hourly apartment rental
Bodrum Hourly Hostel Rentals
Bodrum Hourly Rent a House
Bodrum hourly rental suite
Bodrum Hourly Residance Rental
Bodrum hourly Summer House Rental
Bodrum Modern Detached House
Bodrum Modern Summer House
Bodrum Modern Summer Villa
Bodrum Monthly Accommodation Rental
Bodrum Monthly Apartment Rental
Bodrum Monthly Farm House Rental
Bodrum Monthly Home Rental
Bodrum Monthly Mansion Rental
Bodrum Monthly Mountain House Rental
Bodrum Monthly Pension Rental
Bodrum Monthly Rent Chalet
Bodrum Monthly Rental Accommodation
Bodrum Monthly Rental Apartment
Bodrum Monthly Rental Holiday Homes
Bodrum Monthly Rental Mansion
Bodrum Monthly Rental Residence
Bodrum Monthly rental suits
Bodrum Monthly Rental Summer House
Bodrum Monthly Rental Villa
Bodrum Monthly Residance Rental
Bodrum Monthly Suite Rental
Bodrum Monthly Summer House Rental
Bodrum Monthly Summer Villa Rental
Bodrum Monthly Villa Rental
Bodrum Mountain House Rental
Bodrum Mounted Mountain House
Bodrum Reliable Apartment for Rent
Bodrum Reliable For Rent Farmhouse
Bodrum Reliable Holiday Villa
Bodrum Reliable Rental Chalet
Bodrum Reliable Rental Detached House
Bodrum Reliable Rental Mansion
Bodrum Reliable Rental Summer House
Bodrum Residence For Rent
Bodrum Season Accommodation Accommodation
Bodrum Season Chalet Rental
Bodrum Season rental suits
Bodrum Season suit rental
Bodrum Season Summer House Rental
Bodrum Season Summer Villa Rental
Bodrum Seasonal Apartment Rental
Bodrum Seasonal Detached House Rental
Bodrum Seasonal Hostel Rentals
Bodrum Seasonal House Rental
Bodrum Seasonal Kiosk Rental
Bodrum Seasonal Residence Rental
Bodrum Seasonal Villa Rentals
Bodrum Short term accommodation
Bodrum Short Term Accommodation Rental
Bodrum Short Term Apartment Rental
Bodrum Short term holiday rentals
Bodrum Short Term Home Rental
Bodrum Short Term Pension Rental
Bodrum Short term rental Apart
Bodrum Short Term Rental Chalet
Bodrum Short Term Rental Detached House
Bodrum Short Term Rental Farm
Bodrum Short Term Rental Farm House
Bodrum Short term rental house
Bodrum Short Term Rental Mansion
Bodrum Short Term Rental Residance
Bodrum Short Term Rental Summer House
Bodrum Short Term Rental Villa
Bodrum Short Term Residence
Bodrum Short Term Summer House Rental
Bodrum Short Term Summer Villa Rental
Bodrum Short Term Vacation Rental Villa
Bodrum Short-term Chalet Rental
Bodrum Short-term Villa Rental
Bodrum Summer House Rental
Bodrum Summer Villa Rental
Bodrum Vacation Apartment For Rent
Bodrum Vacation Rental Apart
Bodrum Vacation Rental Chalet
Bodrum Vacation Rental House
Bodrum Vacation Rental Villa
Bodrum Weekly Accommodation Rental
Bodrum Weekly Apartment Rental
Bodrum Weekly Detached House Rental
Bodrum Weekly Farmhouse Rental
Bodrum Weekly Holiday Rentals
Bodrum Weekly Home Rental
Bodrum Weekly Hostel Rentals
Bodrum Weekly Mountain House Rental
Bodrum Weekly Rental Accommodation
Bodrum Weekly Rental Apartment
Bodrum Weekly Rental Chalet
Bodrum Weekly Rental Detached House
Bodrum Weekly Rental Farm House
Bodrum Weekly Rental House
Bodrum Weekly Rental Residence
Bodrum Weekly Rental Suit
Bodrum Weekly Rental Summer House
Bodrum Weekly Rental Villa
Bodrum Weekly Residance Rental
Bodrum Weekly Summer House Rental
Bodrum Weekly Summer Villa Rental
Bodrum Weekly Villa Rental
Daily suit rentals in Bodrum
Detached House for Rent in Bodrum
Economic rent apartment in Bodrum
Economic rent Chalet in Bodrum
Economic rent Villa in Bodrum
Hostel for rent in Bodrum
#Summer_rental_in_Bodrum # rental#villa
#inBodrum #vacationHouseInBodrum
#summer #rental #overlooking #the_sea

#rentalVillaInBodrum #hotel #inBodrum
#special_villa #villa_with_special_pool
#RentalVilla #Bodrum #summer #rentals
#inBodrum #rental #in_Bodrum
#vacation_rental_in_Bodrum #weekly

#rental #houses #inBodrum
#rental_villas_in_Bodrum
#residential_houses_in_Bodrum

#summer #vacation #rental
#inBodrum #RentalHousesInBodrum
#seasoally #houses_inBodrum
#SummerRentalVillaInBodrum #Summer
#rental #villa #in_Mugla #summer #villa
#for #rent #inYalikavak
#summer_villa_for_rent_in_Torba

#summerRentalVillaInGümüşlük
#summerRentalVilla #inTurgutreis
#rentalVilla #summerRent
#villa_for_conservative_families

#monthly #rentals #villa_for_rent
#summer_rentals #summer #vacation
#rental #villa_inMugla #summerRentalVillaInBodrum
#summer_rental_villa_for_conservative_families

#summerRentalVillaForMuslimFamilies
#summer_villa_for_conservative_families
#summer_villa_for_halal_rent #vacationInvilla

#villa #forVacations #villaReadyForRent
#vacations #for_conservative_families
#sheltereVilla
#villas_in_Bodrum #Rent_a_house_in_Yalikavak
#weekly_rentals_Bodrum
#villas_with_privet_swimming_pool
#detached_houses
#detached_villas_for_Muslim_families
#summer_vaction #sea_view_Bodrum

#common_swimming_pool #rental_villas_turkey
#monthly_rental_villas #holiday #summer
#weekly_rental_villas_in_Yalikavak

#modernly_furnished_houses
#detached_villas_for_ren
t #summer_villas #summer_houses

#summer_holiday #summer_vacations_Yalikavak
#Yalikavak_holiday #rental_houses_privet_pool