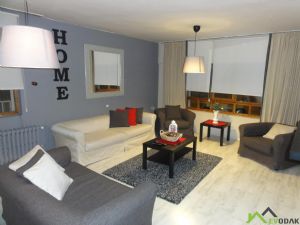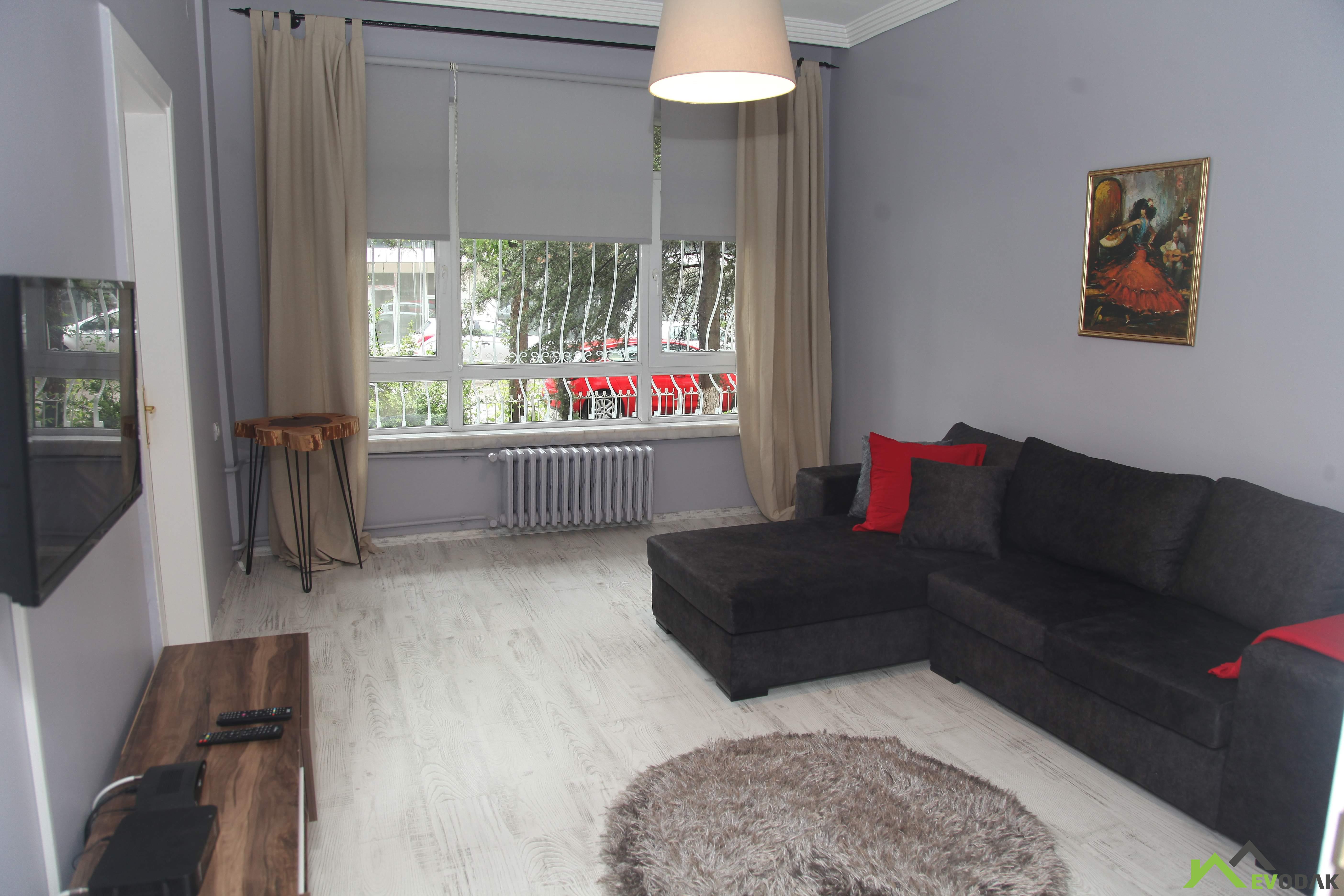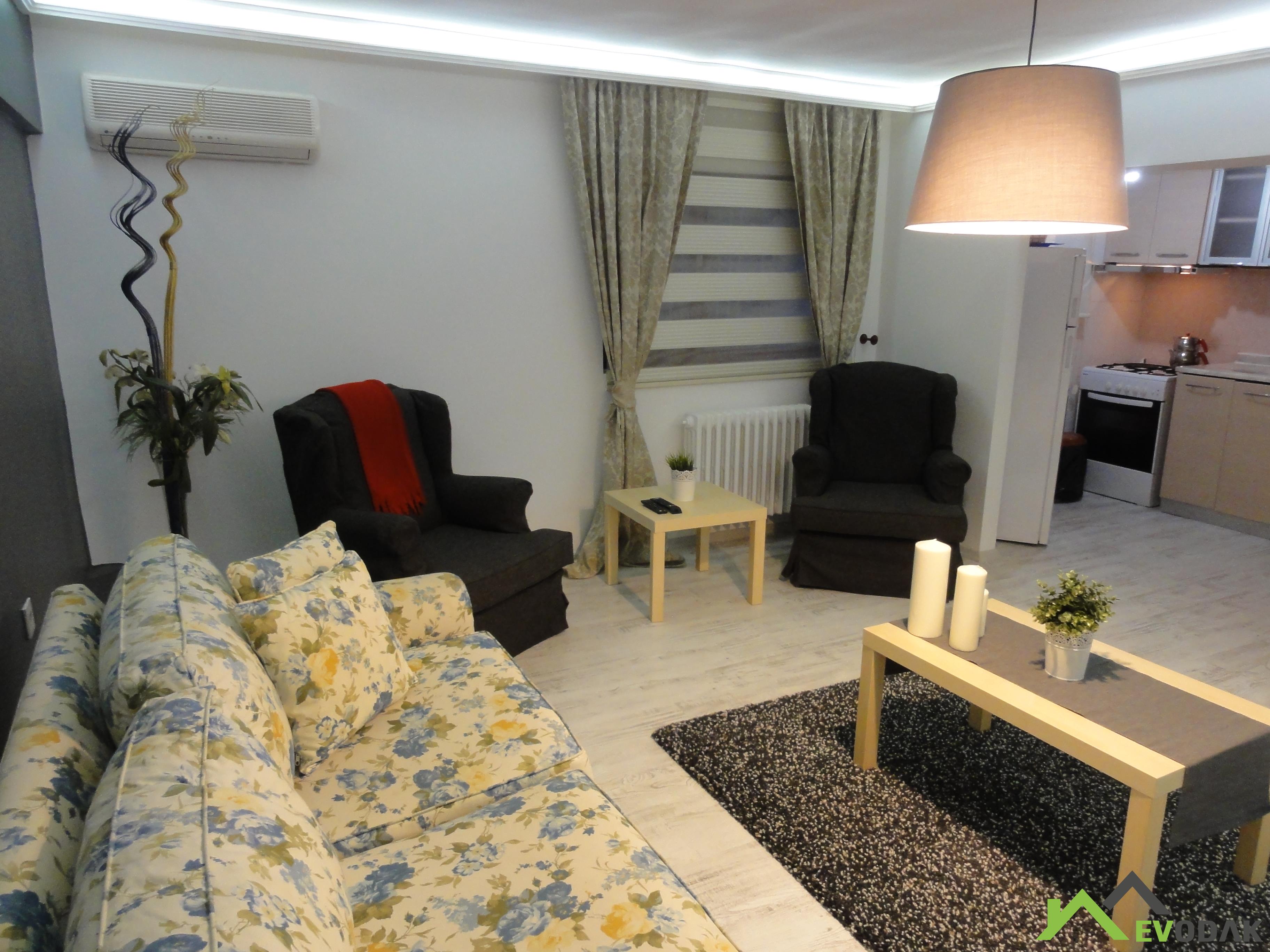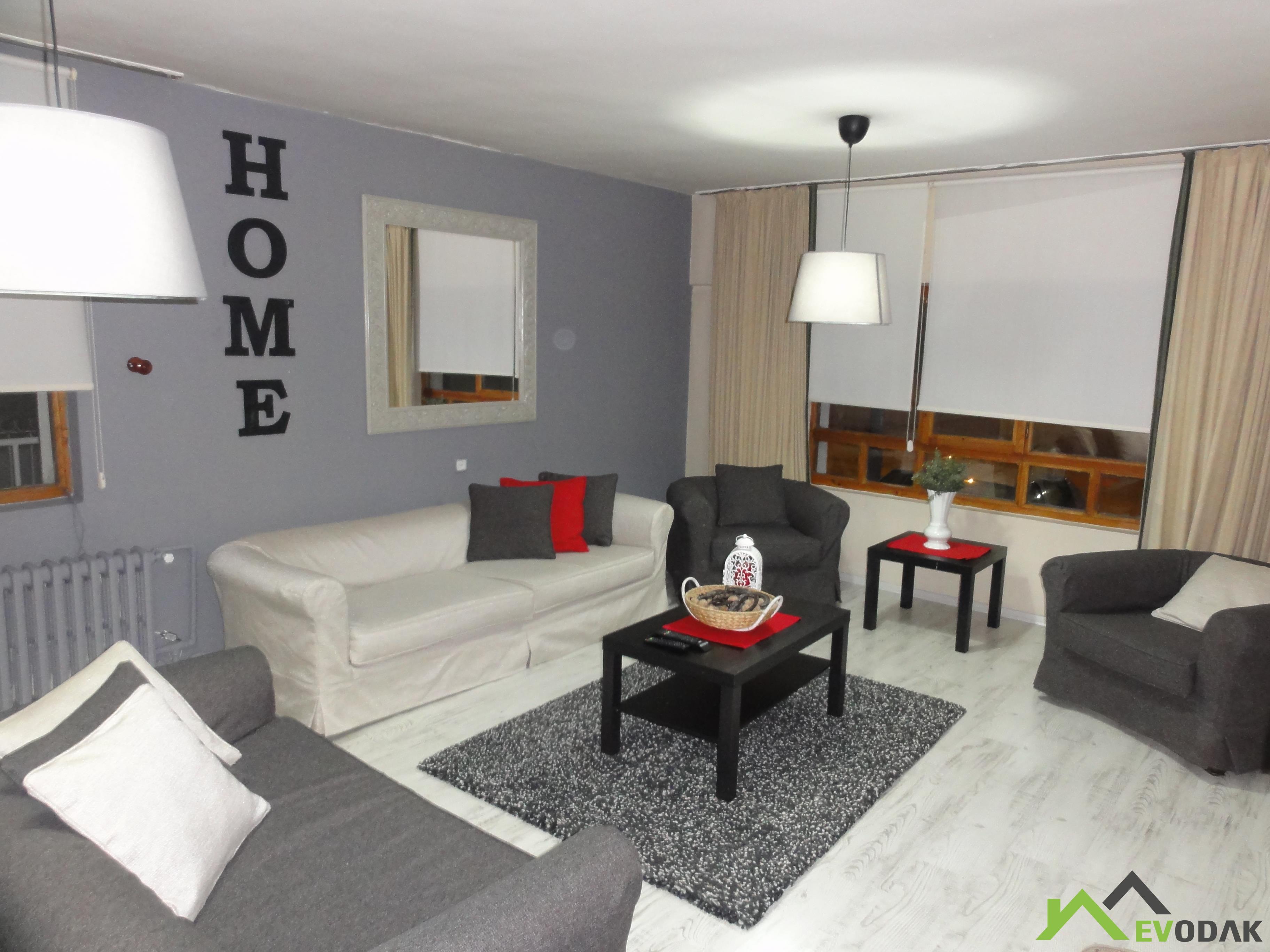 Evodak Apartment Accommodation
Evodak provides service as daily rental apart and accommodation with
specialized stuff where you can find your houses' comfort.
Our company presents decent and hygienic place.Our vision is to keep
Turkish family structure and hospitality.
We supply the comfort of your house to the people who is coming to Ankara
due to certain reasons and living out of Ankara.
Apartment's properties are;
2+1 suite,24 Hours hot water,85 m2,Wi-Fi, Internet,2 Bedrooms,LCD TV,
4 persons CapacitySatellite Broadcasting ,
Furnished Flat,Air-conditioned,Major appliances,Gas-fired combi boiler,

American kitchenLaminated flooring,Steel door,
Modern decoration,Smart accessory,Clean towel & sheet,Thermal & sound insulation,
Security camera,LED Lighting
Our company settles in the center of Ankara, Balgat. You can get in here with taxi or a bus.
Our apart is 5 minutes away to the center.
When you see the institutions which names are Chamber of Accounts (Sayıştay)
and Social Security Institution (Sosyal Güvenlik Kurumu-SGK),


go across the street and pass the General Directorate of the National Lottery
(Milli Piyango Genel Merkezi).
You can see Evodak Accommodation easily because the buildings are parallel to each other.
Nasuh Akar Mah 1400 Sok No: 16
Balgat | Çankaya | Ankara | 06520
Tel : 0312 285 60 05 | 0312 285 60 06
Short term rent in Cankaya; Cankaya Daily Rental House for Family
Patients Hospital Modern Internet Air Conditioning;

Ankara Monthly Rent; Çukurambar short term rental for Family Patients
Hospital Modern internet air conditioning;
Daily rent Apartment; Cankaya Holiday Apartment for rent; Short term rent in Ankara;

Hospitals short term rental for Family Patients Hospital Modern internet air conditioning;
Fully Furnished Apartment; Ankara Daily Accommodation Apartment;

Ankara short term rental house close to Tobb Hospital; Daily rent apartment in Cankaya;
Söğütözü Monthly rental suite; Söğütözü Weekly rental house close to Tobb Hospital;
House for rent in Balgat;
Cankaya short Accommodation Furnished Apartment; Cukurambar Daily rent Flat near Bayindir Hospital;
Ankara Monthly accommodation; Cozy seasonal accommodation close to House Tobb Hospital;
Balgat Daily Accommodation Apartment; Ankara Weekly Accommodation Home Close to Tobb Hospital,

near Centenary Hospital; Furnished Apartment in Ankara;
Short Accommodation apartment near Apartment Bayındır Hospital;
Short-term accommodation in Ankara; Cukurambar Monthly
accommodation Furnished Apartment;

Furnished Apartment in Balgat; Cukurambar seasonal accommodation
Close to Bayındır Hospital near Apartment City Hospital;

Furnished Apartment for Rent in Bayındır; Short Accommodation in Balgat;
Balgat seasonal accommodation;
Cukurambar Daily Accommodation Furnished Apartment;
Ankara seasonal accommodation Hotels; Çukurambar Weekly rental house close to Centenary
Hospital near Tobb Hospital;
Apartment for rent in Balgat near City Hospital;
Centenary seasonal accommodations Home Tobb Has Near Hundred Years Hospital;

Monthly rent house in Cukurambar;
Balgat Daily rental house close to Tobb Hospital; Cukurambar Seasonal Accommodation Apartment;

House for rent in Cukurambar; Balgat Monthly accommodation; Ankara Daily Rental House;
For rent Short term rent in Balgat;
Fully Furnished Apartment in Söğütözü; Söğütözü Daily rental house close to Tobb Hospital;
Söğütözü Monthly rental house;

Çukurambar seasonal rental house close to Tobb Hospital; Close to Tobb Hospital;
Cukurambar Monthly rent hotel;
Çukurambar Seasonal Accommodation Residence
Furnished apartment for rent in Sogutozu; Çukurambar Residence for rent;
Ankara seasonal rental House for Family Patients Hospital Modern internet air conditioning;
Söğütözü seasonal accommodation Home for Family Patients Hospital Modern internet air conditioning;

Furnished Apartment for daily rent; Ankara Monthly accommodation Close to Bayındır Hospital;
Monthly accommodation near to House Tobb Hospital; House for rent in Çankaya; Furnished house for rent;
Söğütözü Monthly Accommodation Apartment Comfort Clean Safe Close to Luxury; Balgat Daily Rental House;
Cankaya Daily Accommodation Furnished Apartment; Söğütözü seasonal accommodation;
Cukurambar Daily Accommodation Apartment; Söğütözü Daily Accommodation Apartment;
House for long term rent in Balgat close to Tobb Hospital; Short Accommodation in Çankaya with Furnished;
Furnished house in Ankara; Daily accommodation in Ankara Close to Tobb Hospital; Cukurambar Daily Rental House;

Söğütözü seasonal accommodation close to Home Centenary Hospital close to Tobb Hospital;
Balgat Weekly Accommodation Home Close to Tobb Hospital close to Centenary Hospital;
Short Accommodation in Çankaya Apartment near Bayındır Hospital; Furnished house in Balgat;
Balgat Weekly Accommodation suite; Cukurambar seasonal accommodation;
Çukurambar Seasonal Rent Residence; Söğütözü Monthly Accommodation Apartment Near the hospital;
Monthly rent house near Sogutozu Tobb Hospital; Apartment for rent in Cukurambar near City Hospital;
Söğütözü Weekly Accommodation Apartment Comfort Clean Safe Close to Luxury; House for rent in Söğütözü;

Söğütözü Daily rent house close to Centenary Hospital near Tobb Hospital; One-bedroom apartment close to Tobb Hospital;
Çukurambar Seasonal Accommodation Apartment Comfortable Clean Trusted Luxury;
Cankaya Weekly Rental House for Family Patients Hospital Modern internet air conditioning;
Furnished house in Cukurambar;
Monthly rental house for rent in Söğütözü; Flat for rent in Cukurambar; Luxury holiday rental;
Cukurambar Weekly Accommodation Close to Bayındır Hospital near City Hospital;
Ankara seasonal rental House for Family Patients Hospital Modern internet; Söğütözü Daily rental;

Furnished house in Söğütözü; Cukurambar Holiday Rentals;
Ankara Weekly Rental House for Family Patients Hospital Modern Internet Air Conditioning; Apartment for daily rent;

Short Accommodation in Balgat Close to Tobb Hospital near Ev Yüzüncü Yıl Hospital;
Ankara seasonal accommodation close to House Tobb Hospital; Söğütözü holiday rentals;
Cukurambar Monthly accommodation;
#Ankara #cukurambar #daily #furnished #rent #apartment #balgat
#monthly #shortterm #ankara #cankaya #holiday #home #hospital
#house #longterm #medicana #memorial #sogutozu #turkey


#accommodation #turkish #vacation #weekly #Patient #Comfortable
#Ankara #Apartman #Kiralik #Aylik #Balgat #Çankaya #Çukurambar #Daire #Eşyalı #Sogutozu #Ev #Güvenilir
#Haftalık #Hasta #Hastane #Yakın #Tedavi #Hijyenik


#Kiralama #Konaklama #Konforlu #Kurumsal #Lüx #Merkezi #Misafir #Mobilyalı #Modern #Rahat
#apartmentbook #apartmentforrent #apartmentrentals #apartmentsforshorttermrent #dailyrentalhouse

#dailyrentapartment #rentapartment #rentapartmenthouse #rentapartmentshortterm #rentfurnishedapartment
#shortrentapartment #shorttermapartmentrentals
#Apartment #availability #BedRoom #Balgat #Beautiful #Bed #BedRoom
#best #Book #booking #Breakfasts #Cabins #Central #cheap #Condo #corporate #Cost
#design #destinations #Discounted #embassies #Erasmus #Flat #FOREIGN #furnished #Good #holiday
#home #HomeStay #hotels #House #including #interior #Kitchen #LivingRoom #location #monthly #night #offers
#owners #perfect #place #posted #price #privately #protection #Province #real estate #Rental #rooms #saving

#selfcatering #Serviced
#shortterm #smallapartment #space #stay #students #studio #sublets #suit #toLet
#travel #traveller #Trip #Turkey #vacation #weekly #WiFi #YourBusiness #shorttermfurnishedrentals
#shorttermhomerentals #turkishapartments #vacationapartments